Posted on Wednesday 11 May 2016
May day in Langdale
May day bank holiday meet
I started off with great plans for this weekend. It began with the meet being in Pembroke with lots of climbs eyed up in the new guide book. The British weather had other ideas though and after looking at every weather site I could find I decided to change the venue. The seaside appealed so plan B was to go to Jack Scout and if it was iffy go to Fairy steps  on the Saturday (the only good days forecast). There then proceeded to be lots of snow on the Thursday and Friday the hills were calling. As there was no interest for the seaside I came up with yet another plan. Plan C a snowy walk in the Langdales. Saturday morning we picked up Sandra and met Bernie and Lawrence in the Old Dungeon Gill car park. 10am (proper Lancashire start) we headed up the track over the top of Raven crag.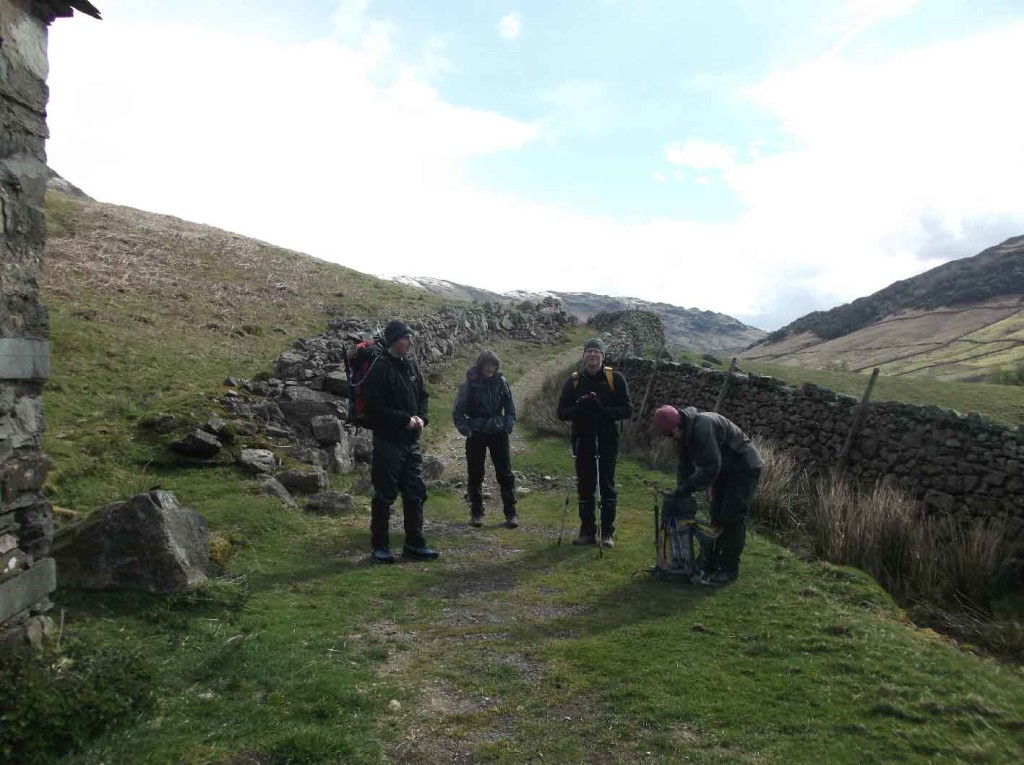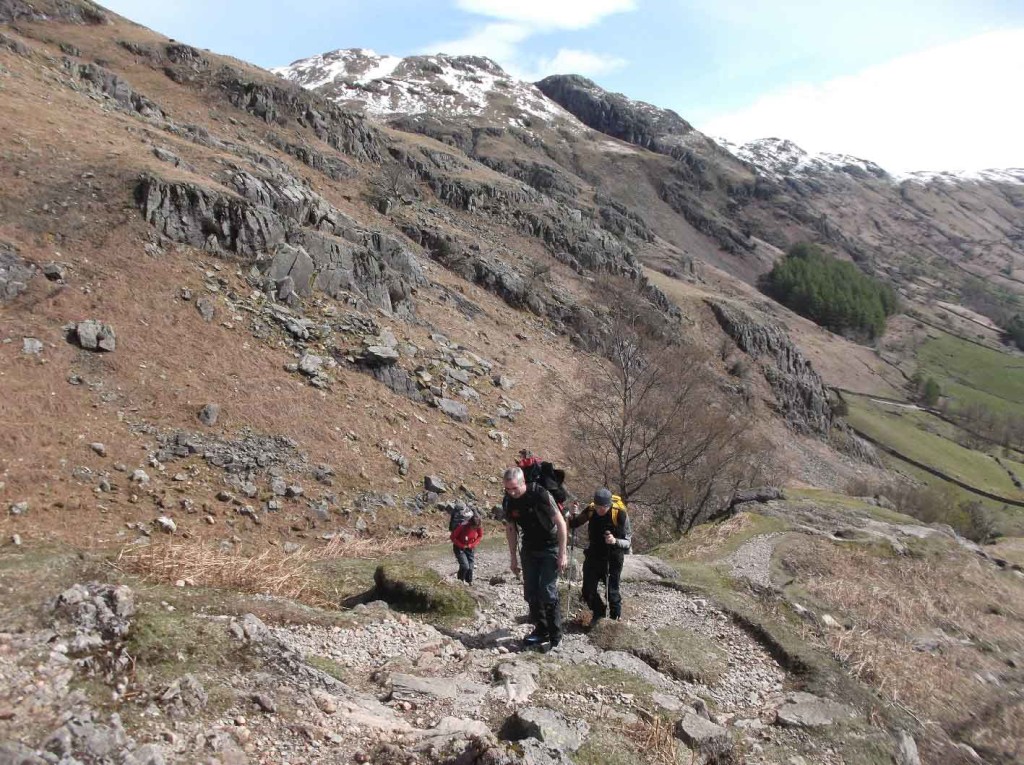 As you can see it got very warm as we were ascending with us having to take layers off even Nick was down to his t-shirt. Once we got near to the top and in the snow it cooled down quite a lot whilst we were umming and ahhhing as to whether we fancied the summit of Pike of Stickle. Eventually we decided it was too slippy under foot and we would settle for heading over to Thunacar Knott and High Raise. We traversed around to the footpath up from Stickle tarn to Pavey Ark. Once on the path it suddenly got busy and the clouds came in. We had about 10 mins of sleet and then it skirted past us .
Once we'd reached High Raise we decided to stop for lunch and for Bernie to wring out her sock as she was our bog tester.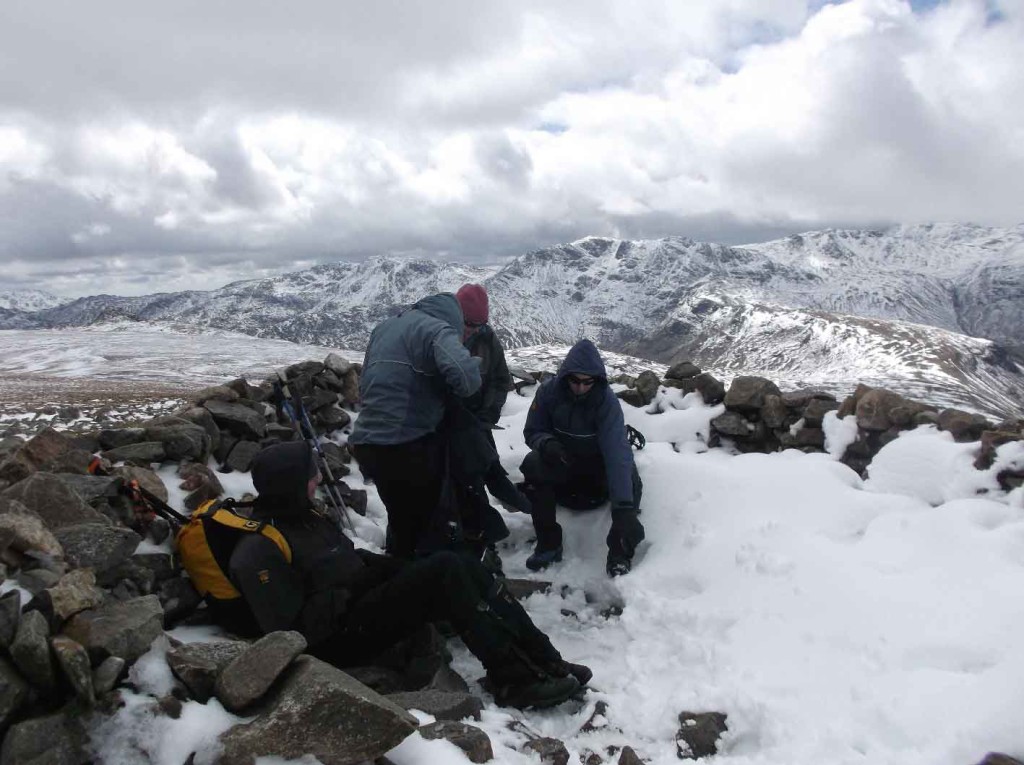 Refuelled we headed down to Sergeant Man then down the slippy slope to Stickle Tarn. Once down near the Tarn we had a good long rest sitting in the sun enjoying the rays. The rest of the walk was down a well paved path back to the cars. Unfortunately time was getting on so we headed straight back home without a beer. A fantastic Plan C meet thanks for coming Sandra, Bernie, Lawrence and Nick great day out.
< Back to Blog