Posted on Saturday 20 February 2016
Lakes Winter Meet 17 Jan 2016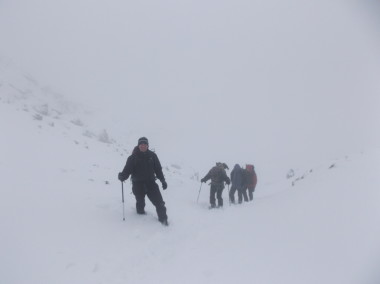 The destination was Langdale, our exact route we'd decide when we arrived and looked at the conditions and what people in our party fancied. Myself, Trish, Murray and Sandra shared a lift up. As we approached Chappel Stile the road was effectively a single track due to the snow, thankfully I had my snow tyres on. We were surprised to see Ian waiting for us when we arrived at the O.D.G. car park, it was a good job we hadn't changed our minds and gone elsewhere!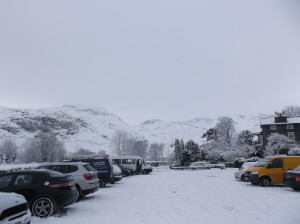 The cloud was just down on the tops, but it shouldn't take much lift for them to clear. We decided to walk up the band and onto Bow Fell, from there we'd review our options from there. The walk up was steep enough to keep us warm, but the single width track in the snow made chatting difficult. The snow was quite soft and deep, a good day not to be lugging climbing gear up!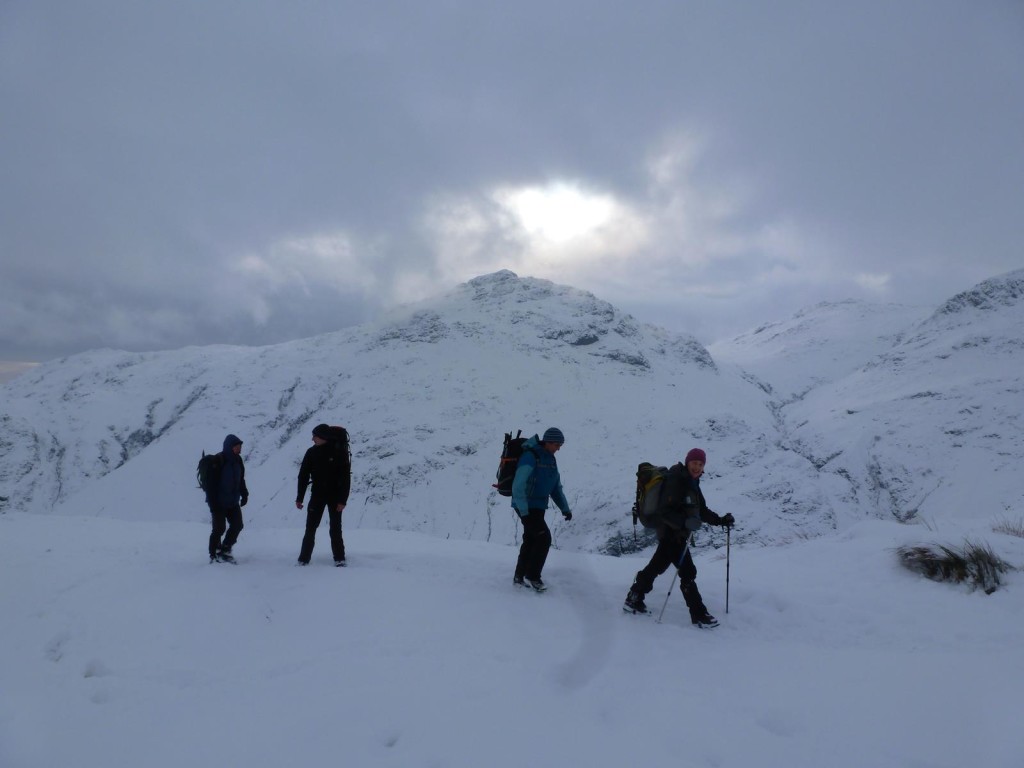 Unfortunately, as the day progressed the weather deteriorated and the clouds came down. By the time we got near the summit it was nearing white-out conditions with a bitterly cold wind! Murray was forging the way ahead to locate the summit.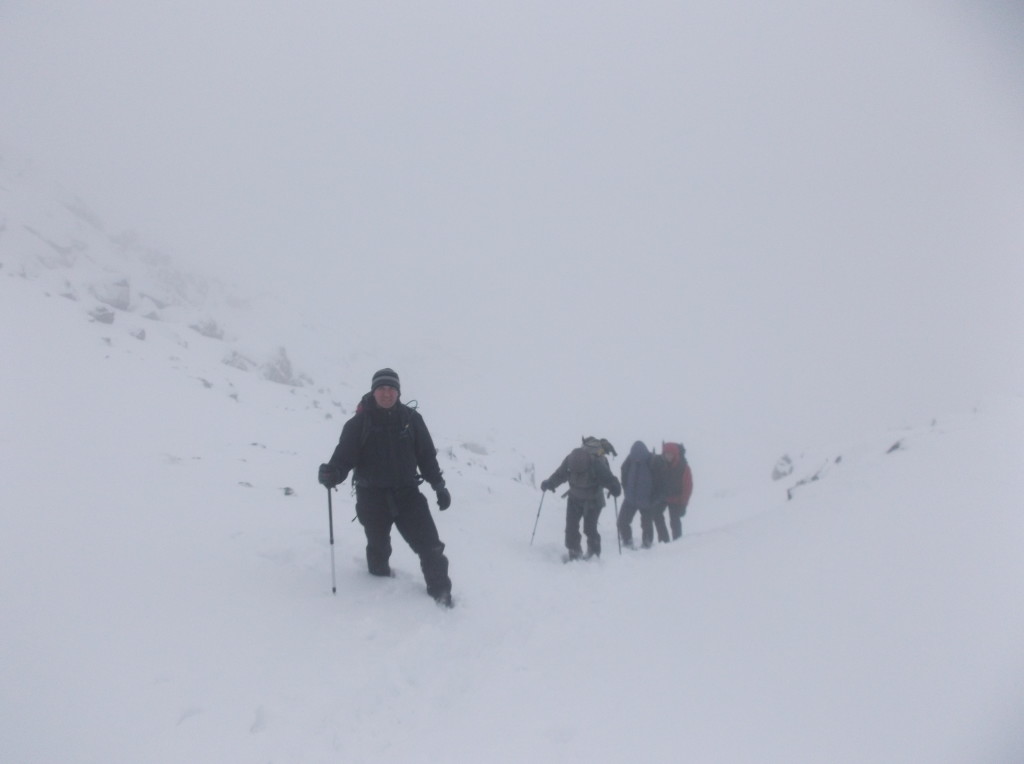 Based on the unpleasant conditions and what would be difficult route finding we decided not to attempt Esk Pike/Angle tarn but to retreat the way we'd come up. We arrived back just in time not to need our head torches and enjoyed a well earned pint in the O.D.G. Thanks to all that came for a very enjoyable day.
Nick Bennett
< Back to Blog